From Idea to a Sustainable Project
3 September 2020
The summer camps are always full of excitement and expectations. During the previous week 30 bright Syrian-Armenian and local young people, aged 15 to 30, participated in the Youth Capacity Development Summer Innovation Camps organized by the Armenian Red Cross Society (ARCS) in the framework of EU funded "Increased Resilience of Syrian Armenians and Host Population" (IRIS) Programme.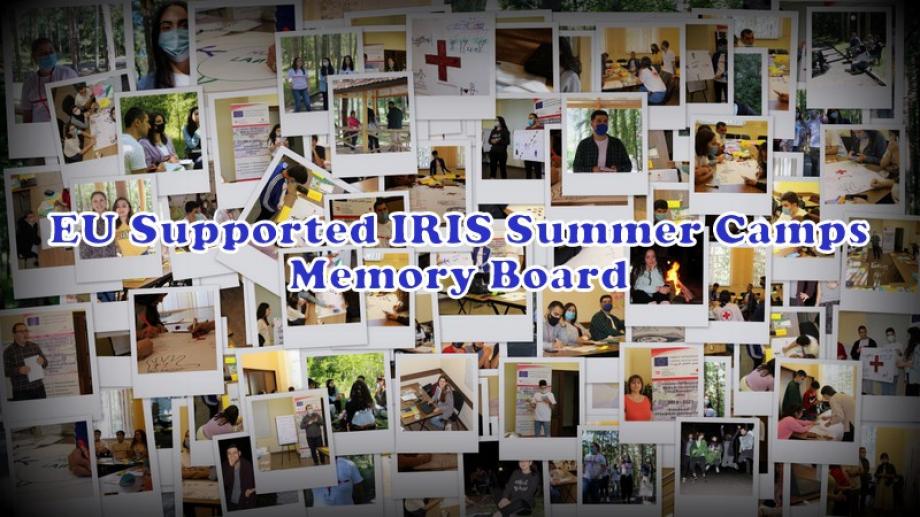 IRIS SUMMER CAMPS' MEMORY BOARD
"It makes me happy to realize that I can bring a smile to children's faces" - Jessica P.
The Youth Innovation Camp is a youth capacity building component within larger IRIS programme that includes innovative training and small grant opportunities for Syrian-Armenian and local youth, who meet the urgent needs of their communities and expand their ideas into creative projects regarding tolerance building and social inclusion. The camp emphasizes peer-to-peer learning, promotes the integration and resilience of Syrian-Armenian youth, supports investment opportunities, and innovations on a large scale, and allows young people to implement sustainable projects and find the best solutions for the obstacles that their communities facing nowadays.
At the end of July 2020, ARCS announced the open call to which more than 170 young people applied. Later the online interviews were organized to shortlist 70 ideas based on criteria such as motivation, sustainable and innovative project idea, creativity etc. In the end, the best 30 participants with 30 brilliant and unique project ideas were selected as finalists to participate in the innovation camp.
"Taking into consideration the COVID-19 situation in the world and Armenia, the camp was planned to organize online", said Katarina Vardanyan, IRIS programme coordinator. "However, due to the soften quarantine regime and the COVID-19 new restriction rules the decision was made to organize 2 camps while keeping all the necessary safety guidelines․ Thus each camp hosted 15 young people from August 24 to 28 2020 in Aghveran, Armenia", she added.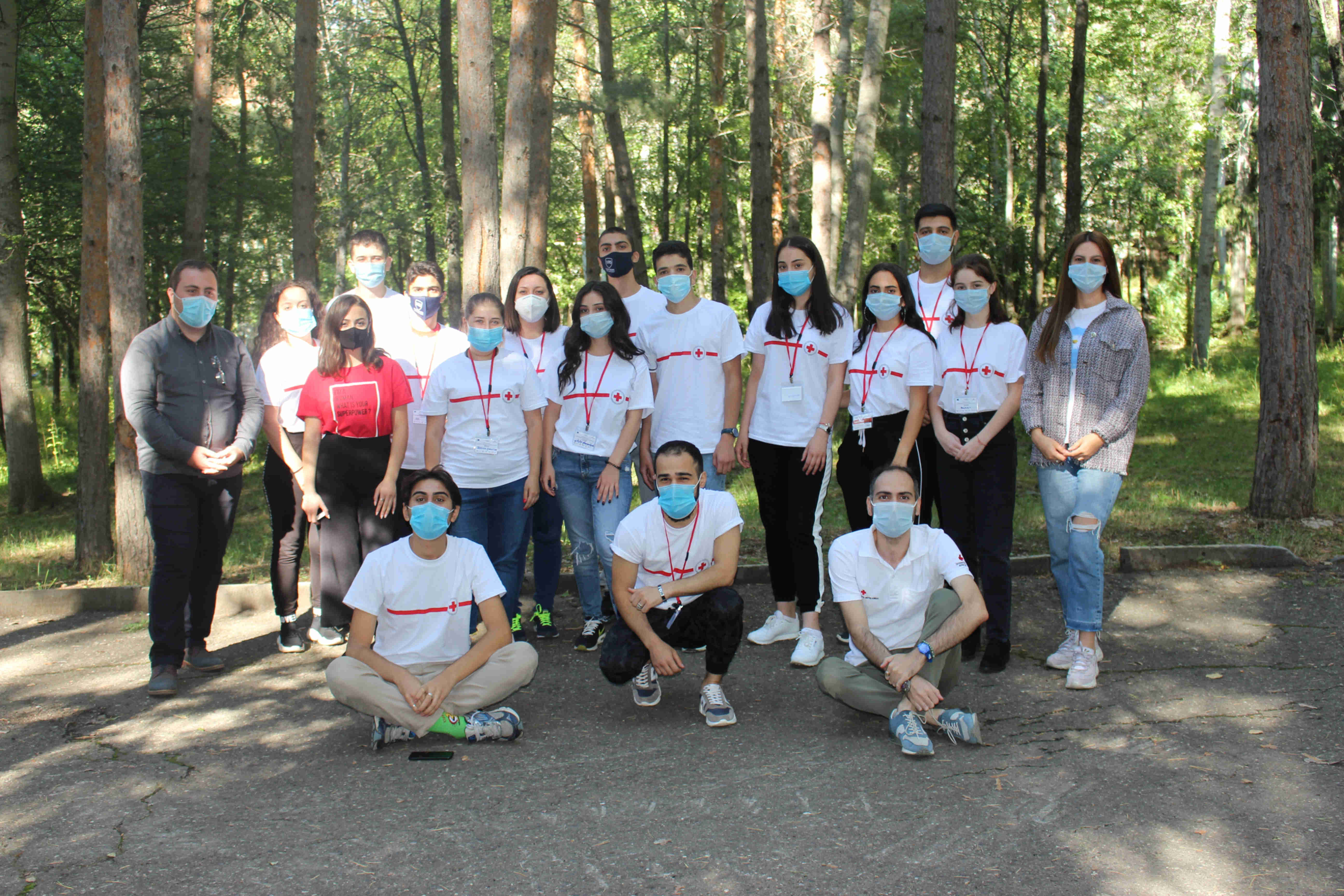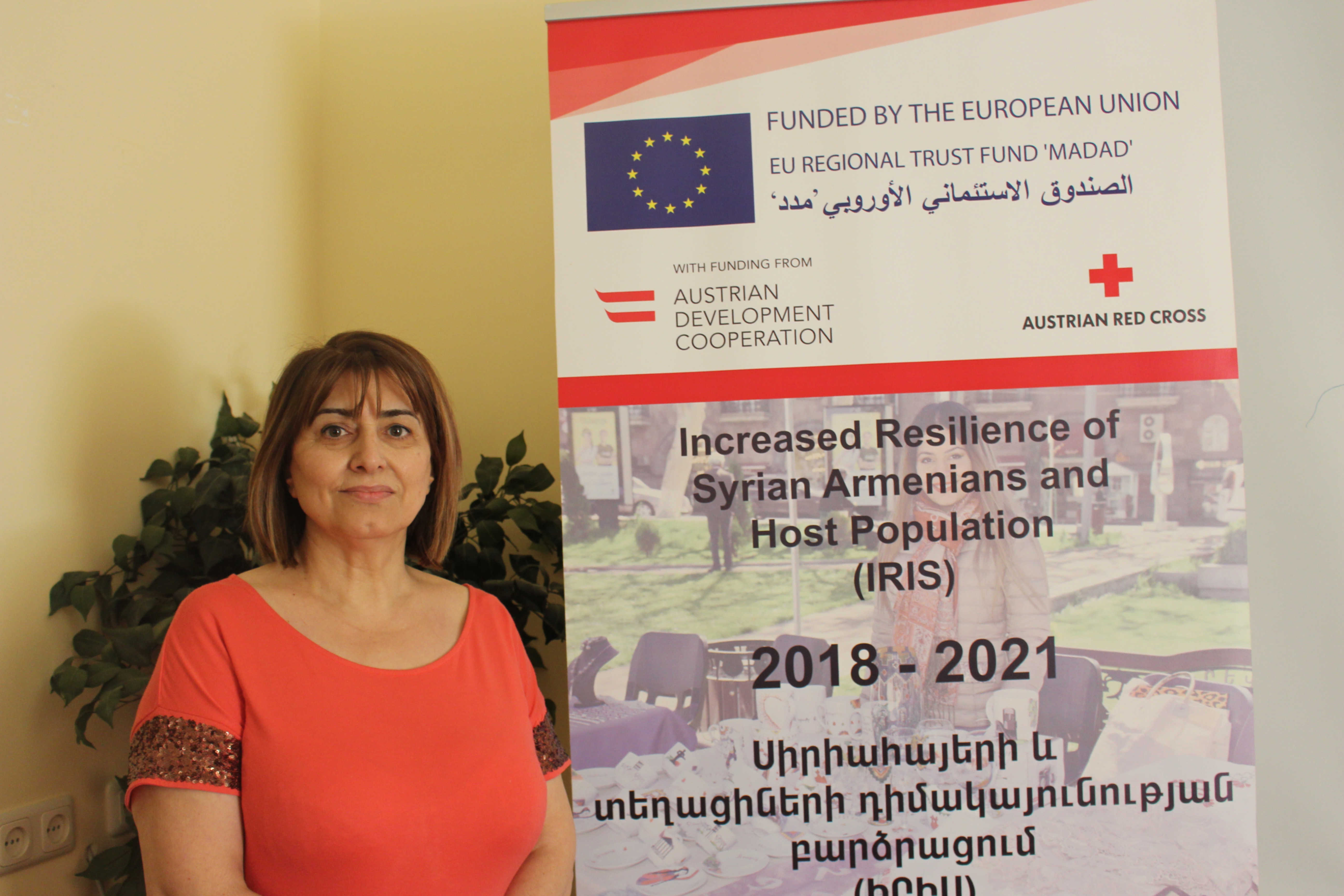 ---
The camp days were filled with goodwill and inspiration. Wonderful ideas, interesting performances, and funny energizes and games fired up festive mood all around the camp. "The axis of the camp was not only to teach young people how to form the project aim and find the target groups, in what manner to write the concrete action plan, budget, short description of the project, but also to share a similar discourse allowing for greater understanding among the participants, to broaden their comfort zones, to share as well as exchange their ideas and sources about the subject matters with each other, etc." noted the IRIS programme officers on Education, PSS and Youth Kalepsi Chgrikyan and Diana Margaryan from ARCS.
"These young enthusiasts identify new solutions that can have a positive impact on the empowerment of their communities. As an expert, I teach them to transfer their original ideas into innovative and sustainable projects the result of which will contribute to their communities, but at the same time, I learn from them as well", mentioned Khachik Abajyan, Trainer.
Later, the participants shared their feelings. "I was glad to get the chance to learn how to build a project out of my idea. With my project I am going to support children, especially the refugees who are facing the language barrier which once I faced when came to Armenia from Syria during the war," said Jessica, a 25-year-old Syrian-Armenian young lady. "It makes me happy to realize that I can bring a smile to children's faces"․
Another participant Garnik, age 23, generalized the camp's results for him: "I like peer-to-peer learning since it helped me to combine all the opinions and ideas from my peers in the camp who come from different regions of Armenia. My project is going to be training for young people to develop their entrepreneurship skills in the field of cultural and creative entrepreneurship. Hence, I need to meet all those super innovative young people and understand what we need to develop our entrepreneurship skills".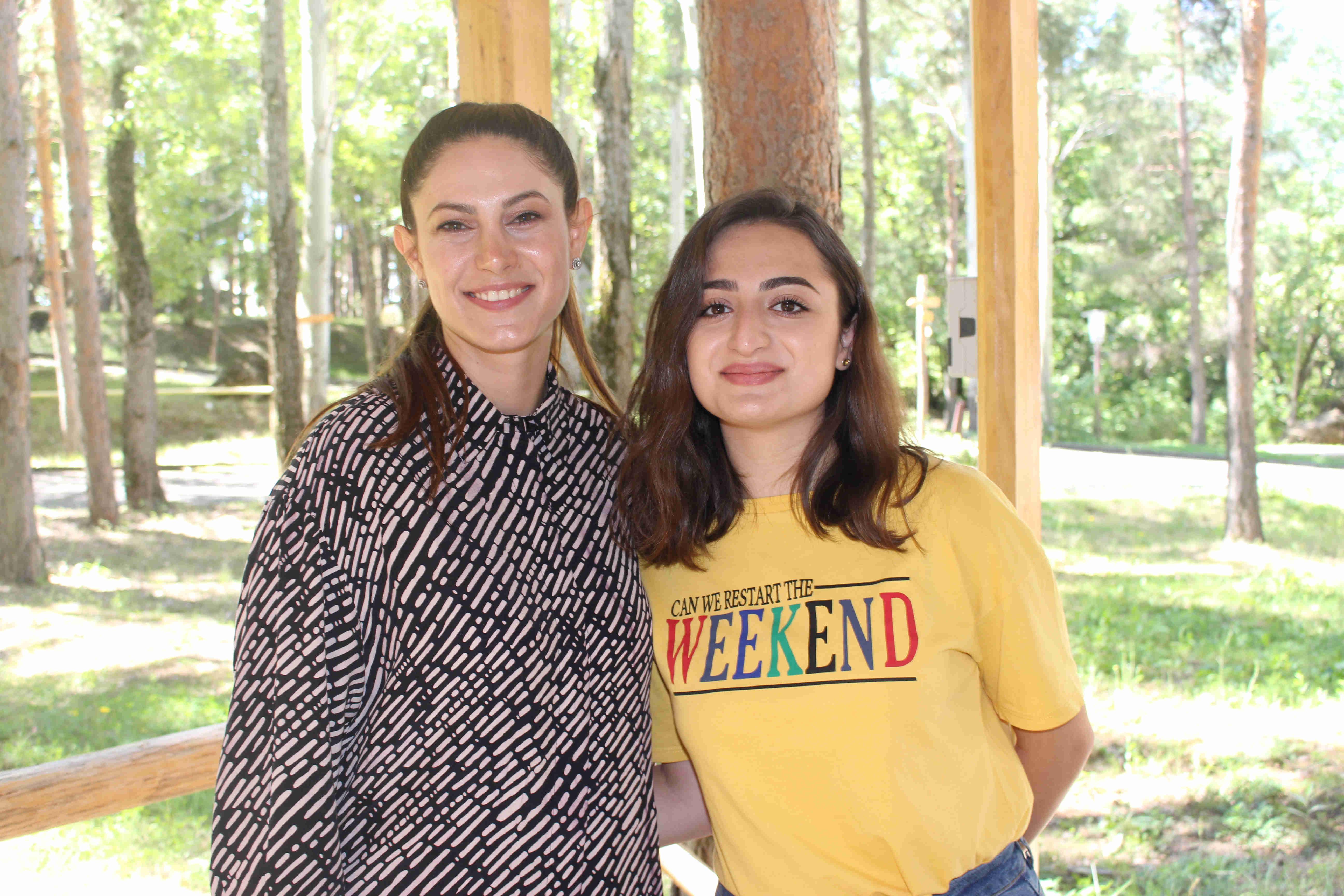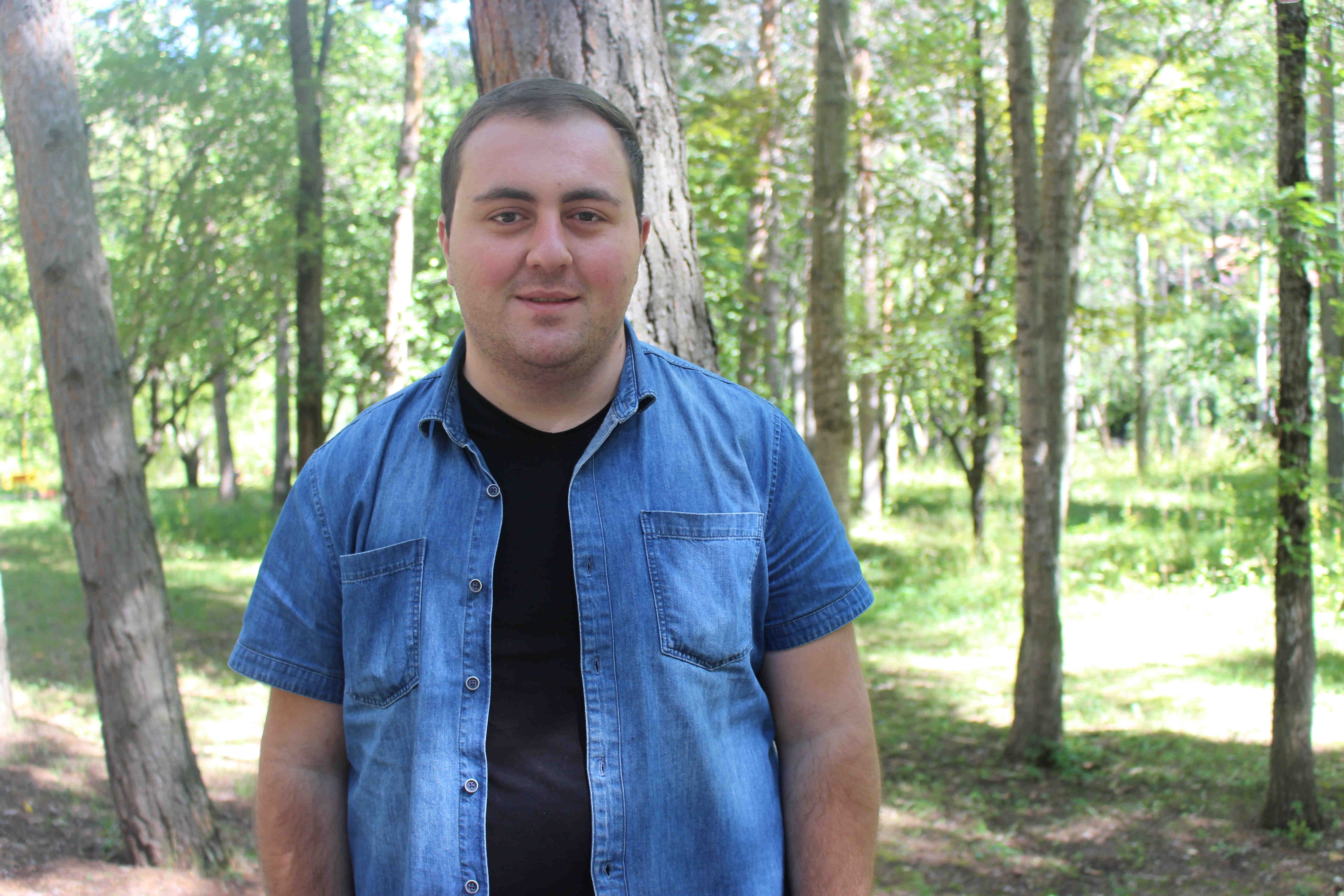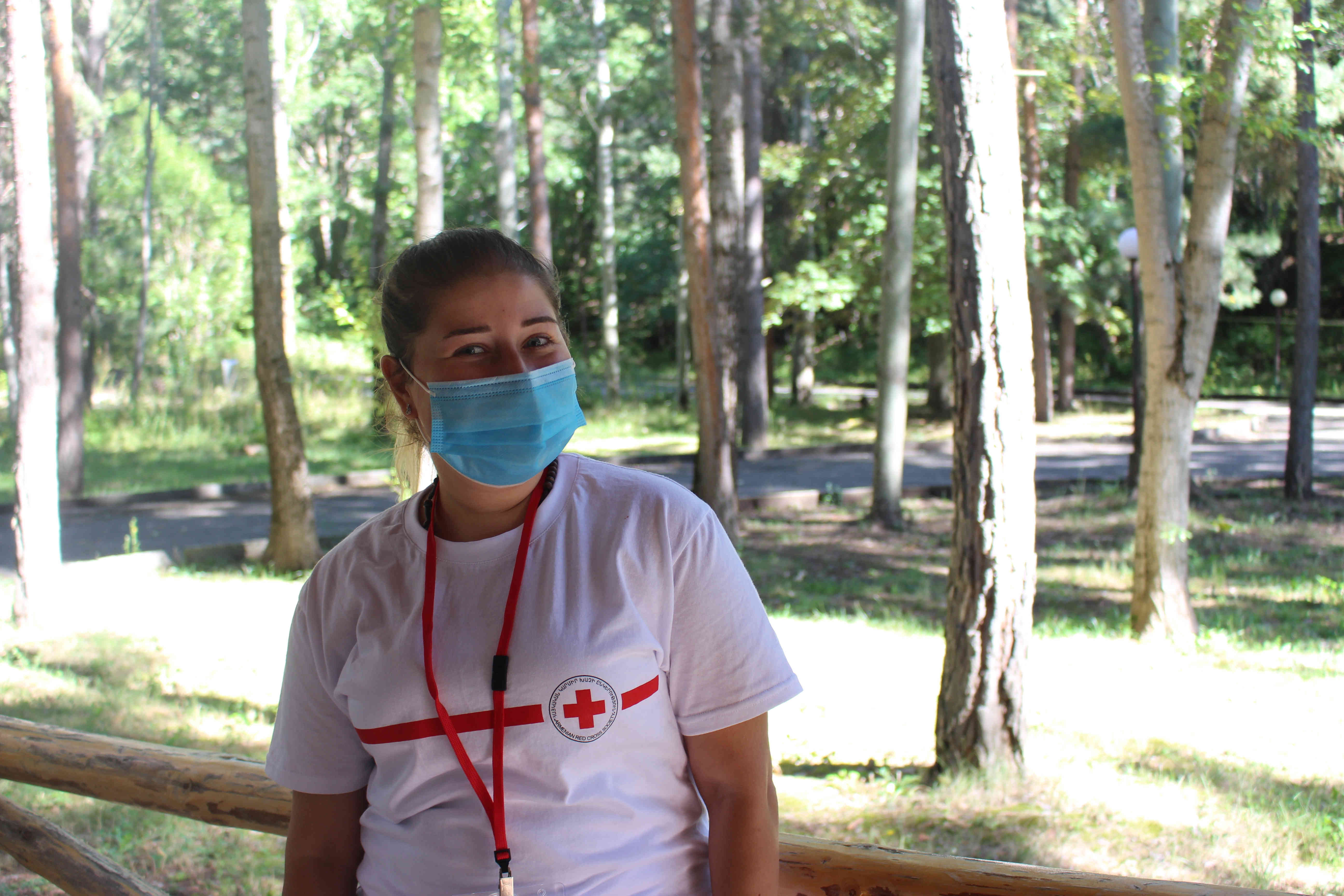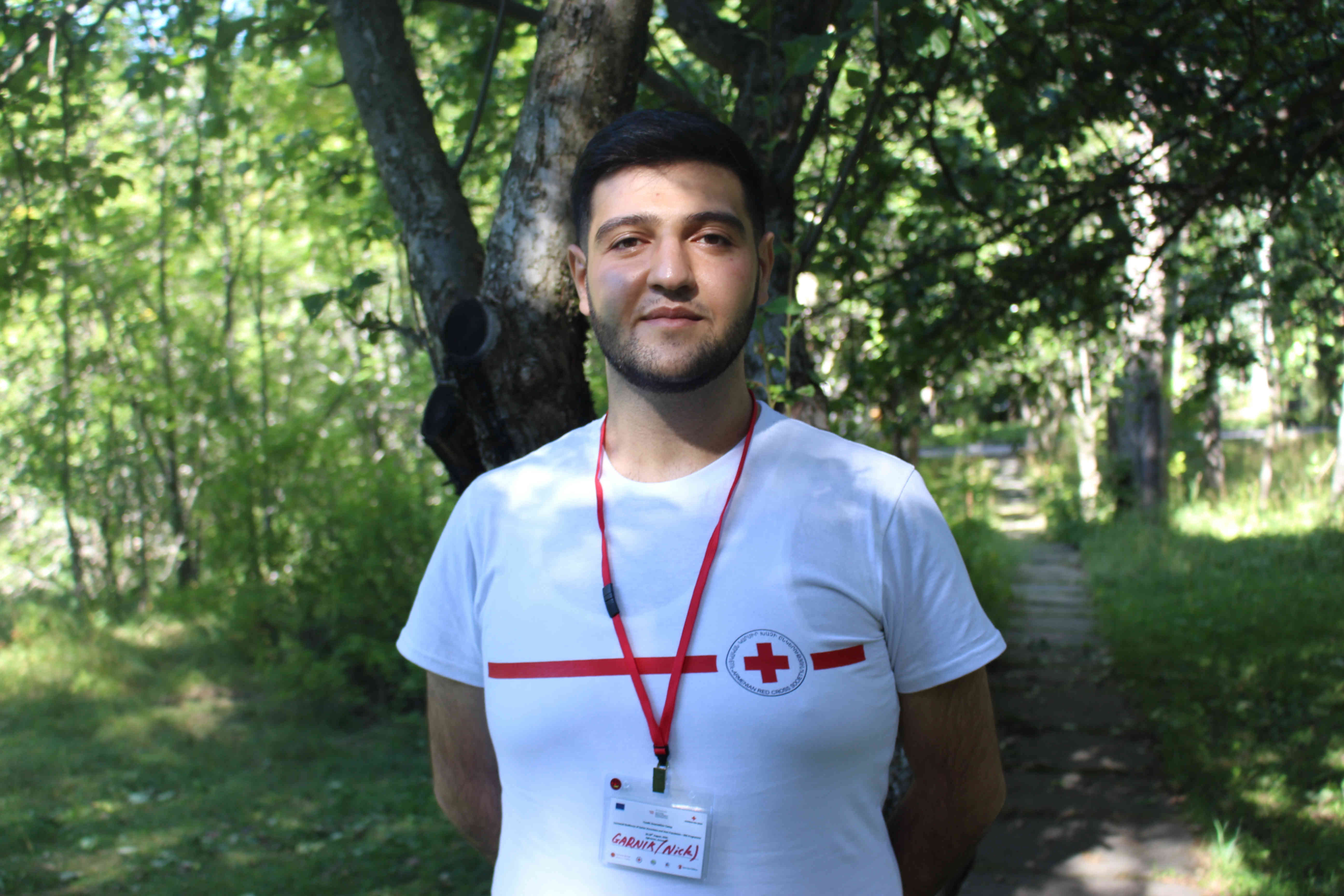 ---
By the end of the camp, all the 30 participants transferred their creative and exciting ideas into projects. They are going to present their projects to the panel of the selection committee created by ARCS and composed of representatives from ARCS, Austrian Red Cross, Armenian Caritas etc.. 23 best projects proposed will be selected and SEED Grants will be provided for implementation; for turning their ideas to life.
These innovation camps were a big prospect for Syrian-Armenian and local young people to work together, think creatively, find ways to transfer the ideas into projects for the best of their communities.