Alleviating Excursion for Older People
27 September 2020
Тhe caring support towards older people creates mutual trust. This was the slogan of Armenian Red Cross Society (ARCS) volunteers who on 27 September 2020 with the support of "Increased Resilience of Syrian Armenians and Host Population" (IRIS) Programme organized a one-day excursion to Saghmosavank and Ohanavank 13th-century Armenian monasteries for lonely older people living in dormitories.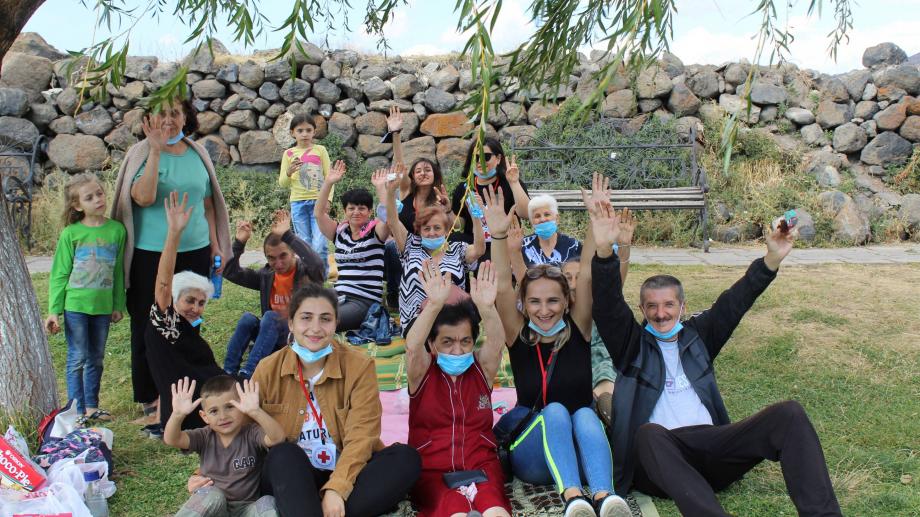 Group photo during excursion
"The caring support towards older people creates mutual trust" - ARCS volunteers
In the framework of IRIS Programme ARCS organizes and implements a range of economic, social, psycho-social support and educational activities for various target groups with the aim of full social integration and inclusion of older Syrian Armenian, IDP's and local Armenian beneficiaries. In the framework of psycho-social activities 20 volunteers of ARCS visit 200 most vulnerable older people and those with chronic illnesses or mental disabilities on regular basis for psycho-social support, help them with household activities, and organize social and cultural events and activities. Even more, once every three months food and hygienic parcels distribute to the older people. In the midst of the COVID-19, the volunteers did not leave their elder friends. Understanding that older people have become one of the more vulnerable victims of the corona virus, the volunteers decided to be in touch with them via mobile phone by frequent calls and video calls for being aware of their health condition.
Lusine Avetisyan is the team leader of the ARCS volunteers who are organizing the older people visiting services. She has been volunteering for more than 6 years with ARCS. "This programme has helped me to have a greater understanding for our older generation, who might be lonely, or have physical difficulties or even those who do not have family close by." she shared. "The older people I visit are so wise. I have learned from them a lot when they share with me their experiences. And at that moment I understand that they want to make it obvious that they enjoy what we do for them".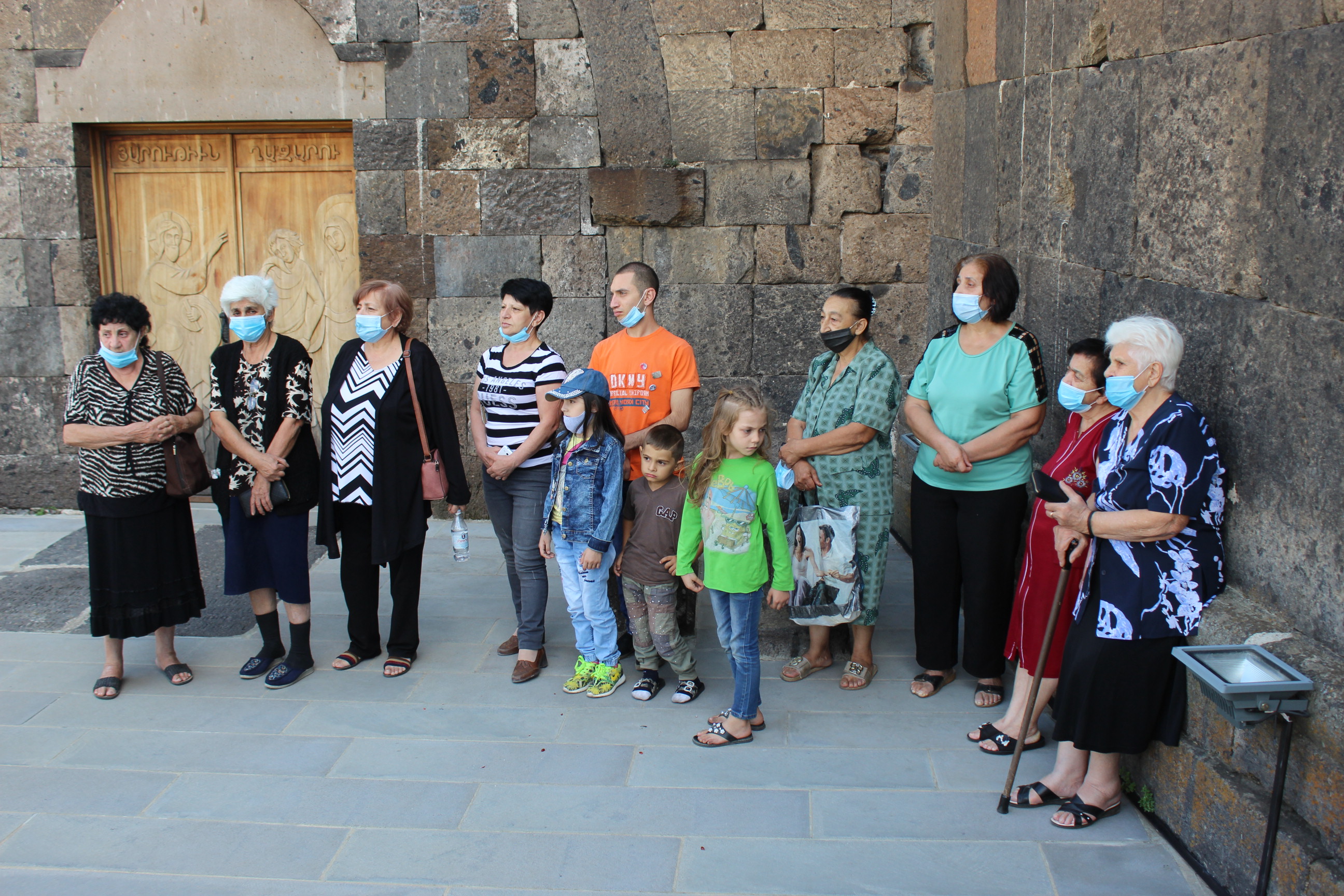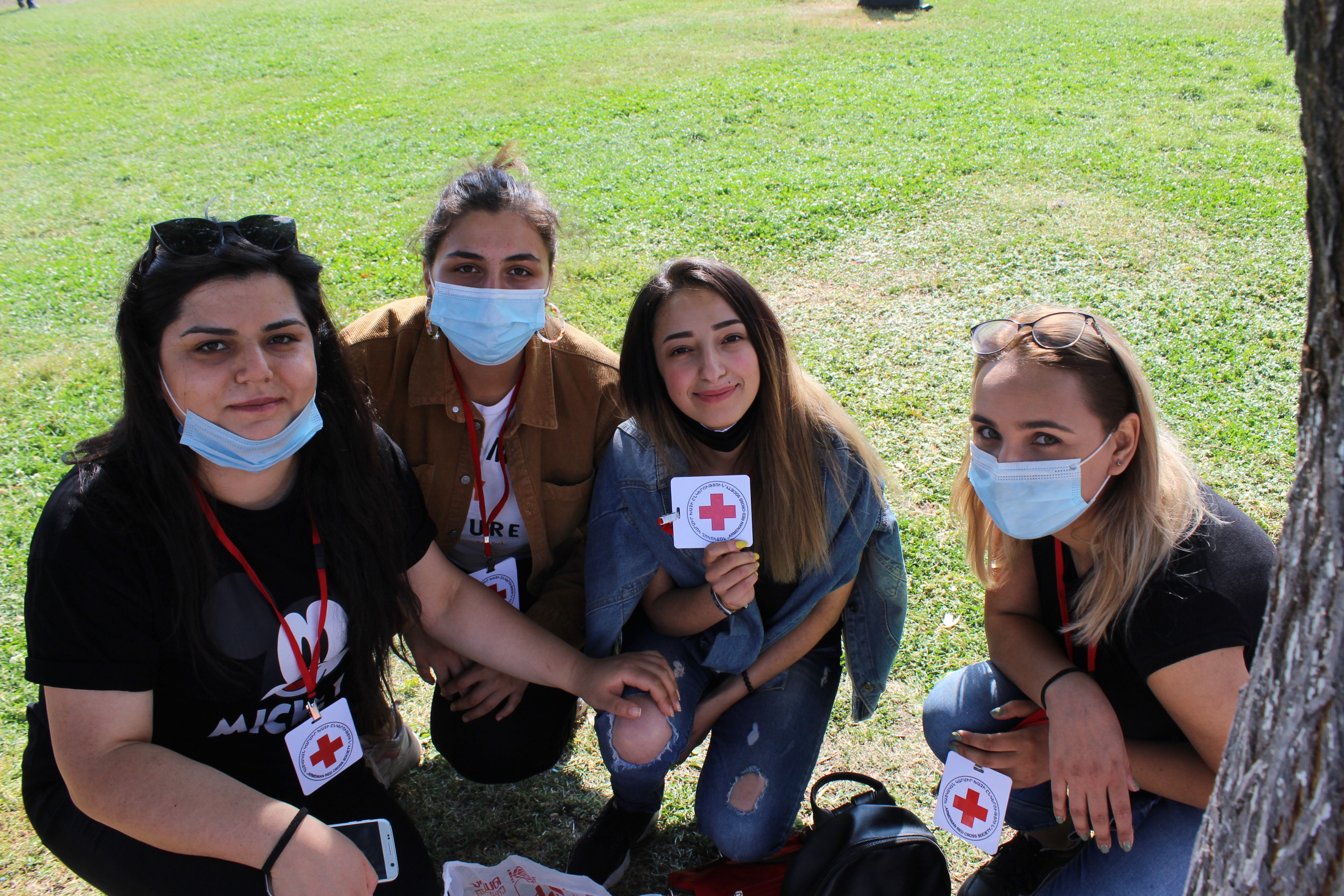 ---
Since the COVID-19 situation was stable Armenia back in September, the volunteers have decided to organise a nice outdoor activity. This excursion was one of the social events and activities (visits to the theatre, museum, or nearby places of interest) that the volunteers implement for alleviating the older people's loneliness and promoting their socialization. Besides, they distribute food and hygiene parcels and help them with household activities, shopping and access to those medicine and medical services which are provided free of charge by the State.
80 years old Nushik Musheghyan often happily remembers the good old times when she was volunteering and working as an accountant at Mission Armenia, one of the non-profit organizations in Armenia. "Now when I am in my "golden years" I am thankful to these young people who continue volunteering like once I used to do and supporting the older people like me", she mentioned. Grandma Nushik is a truly kind and social woman who lives alone in dormitory. She is among the 200 beneficiaries. "I was lonely when both my husband and the only son passed away. I felt isolated, with no light at the end of the tunnel. Everything was changed with my young volunteers first visit. We have become good friends and I am looking forward to their visits to treat them with tea and sweets."
Satenik Adamyan has been volunteering with ARCS already for 3 years. She has met Lusine several years ago who impacted on her decision to join the ARCS volunteers' team for visiting services. "I see during each visit the smile in their eyes and warm welcome and know I make changes", she said. "It has made me think of who I am as a person and how I treat others around me. I enjoy volunteering immensely".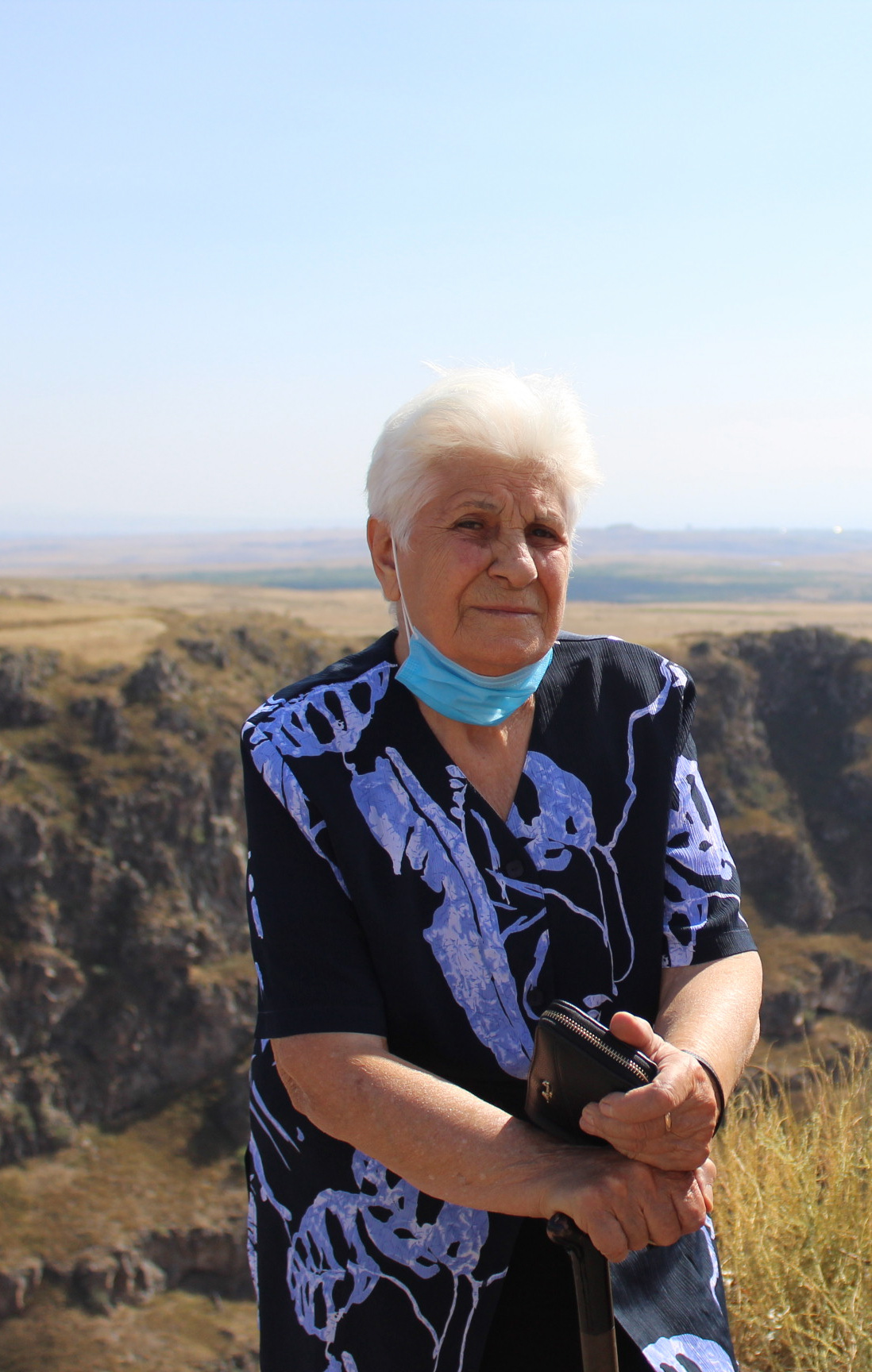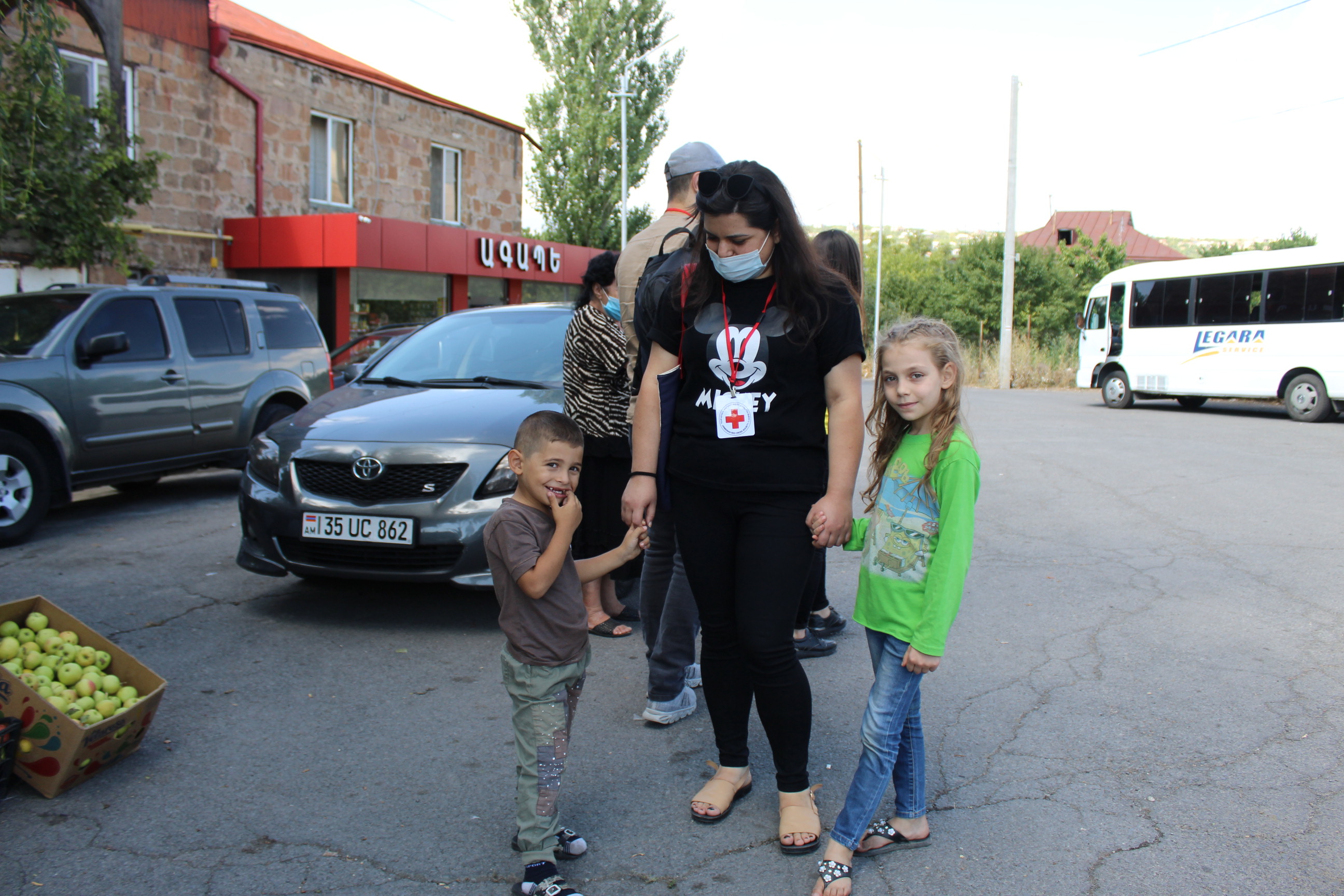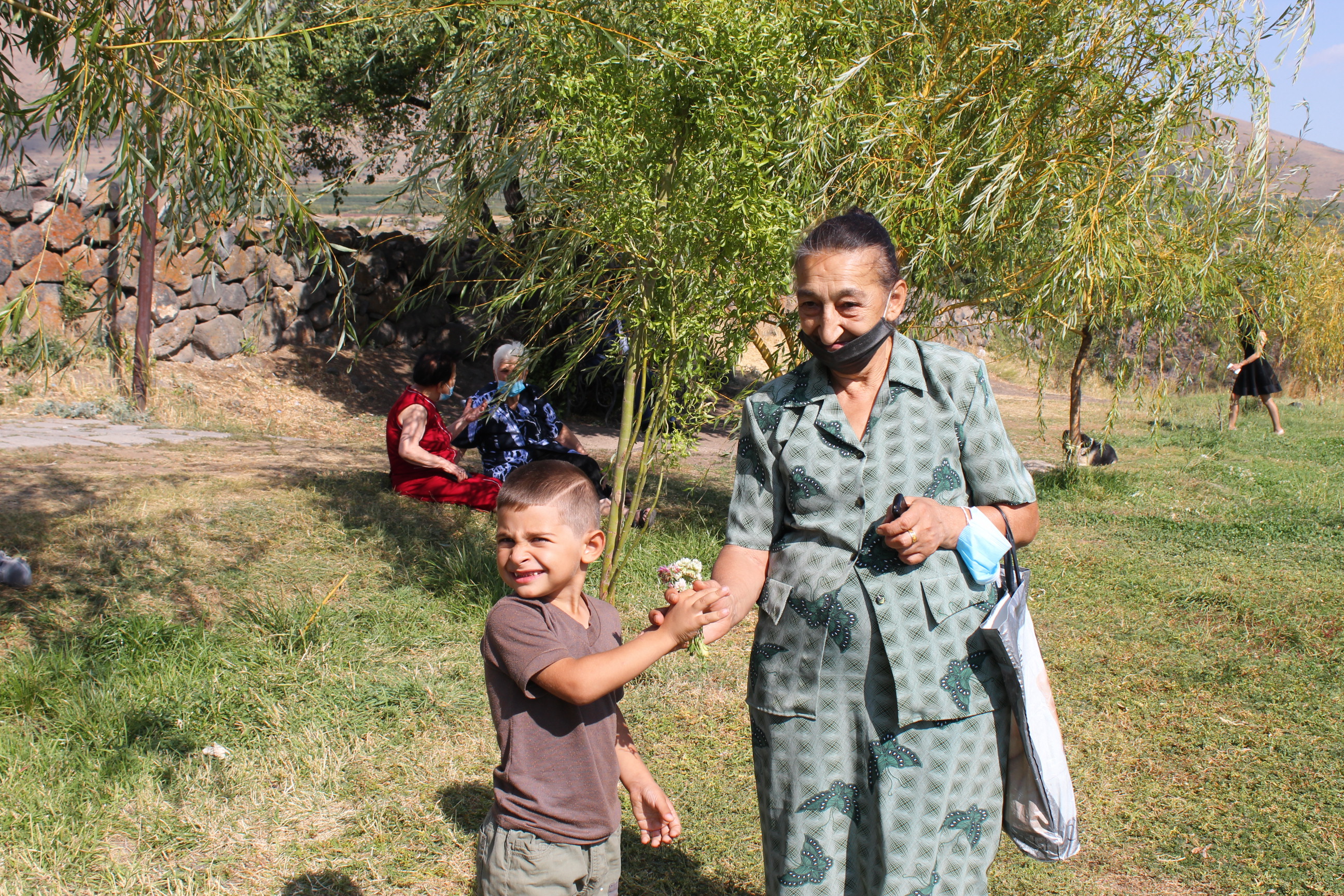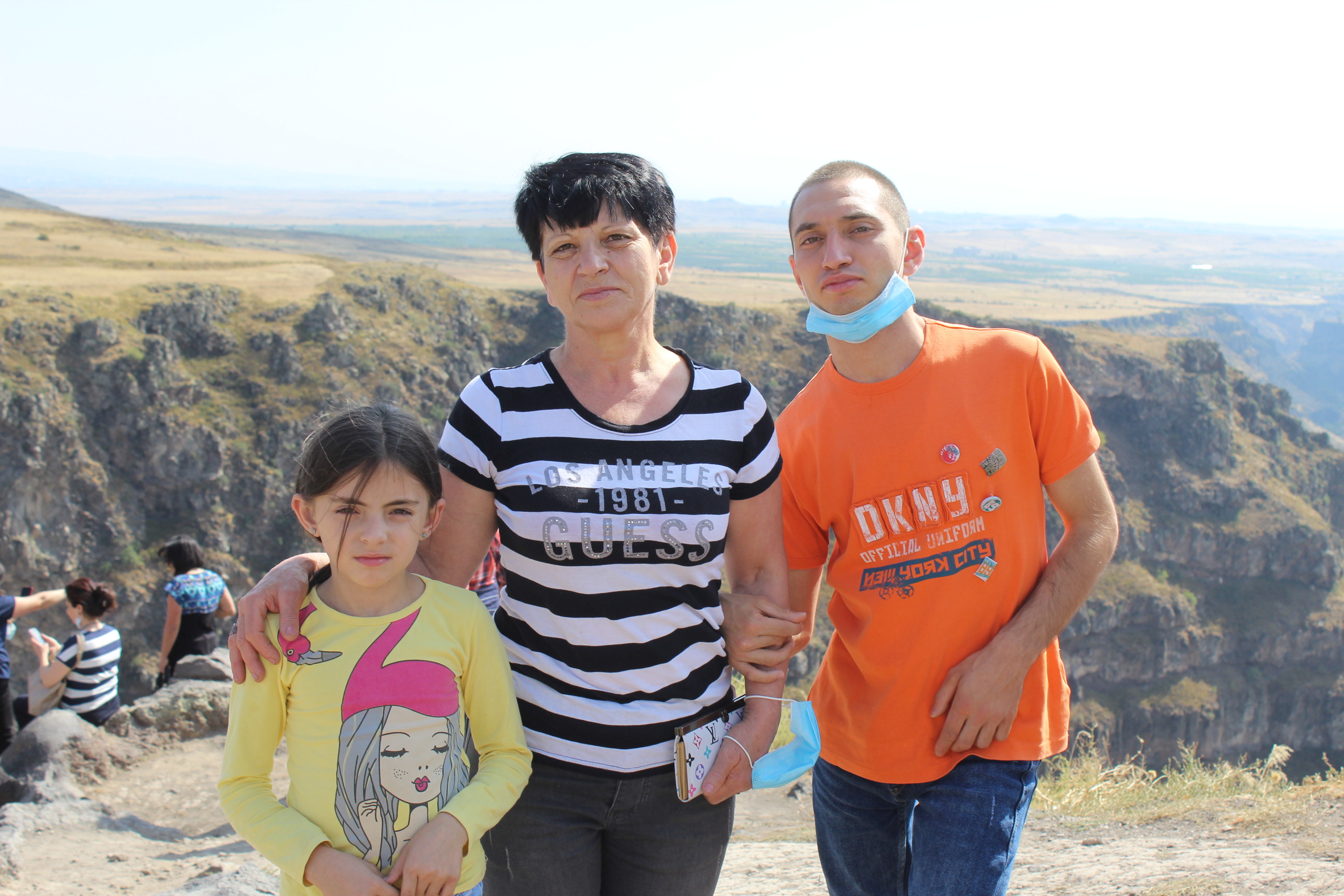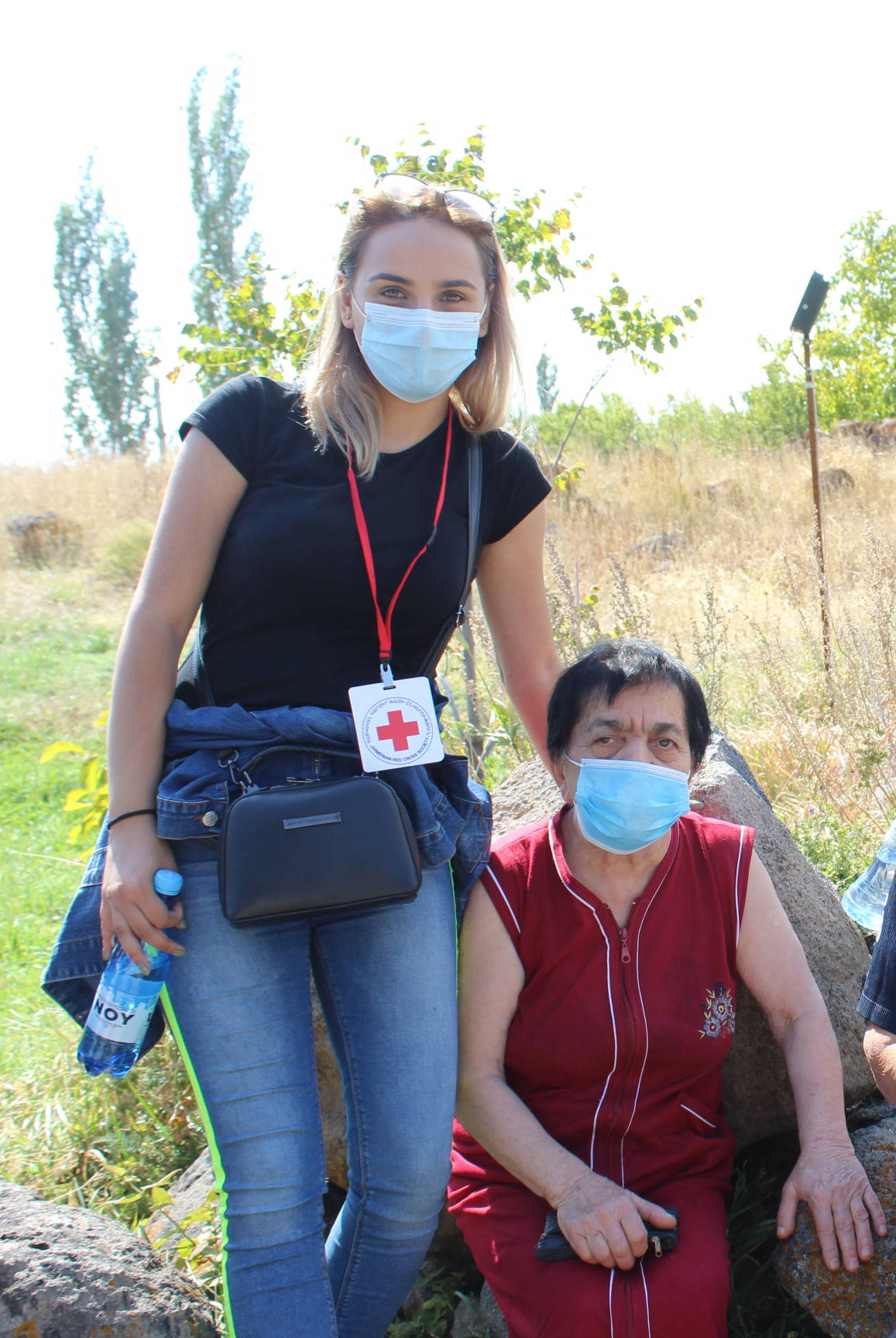 ---
With its wide range of activities IRIS Programme aims to reach all vulnerable people within the objectives of the programme, and these older people are one of the important targets of the programme.